Teresa… one of the best-known voices on Portuguese Radio, Television, and beyond.
The voice that says:
Next stop, Largo da Princesa.
Or:
And now at Bio.
Or even if you call several brands, this VOICE might say to you:
Please hold the line.
She was the first voice in Portugal to record a relaxation CD, Moods. She was 16 years old, at the time.
One of the first GPS devices to appear in Portugal, use her voice to give directions to those who don't know the way.
Her 36 years of career, includes work for the Tv Show "Toda a Verdade" on Sic Noticías, Luxury Hotels for TVI24, Luxury Spas for TVI, and she has also recorded for the channels Viver, Panda, Odisseia, História, Discovery Channel and Biography.
At Universidade Aberta, she was the presenter of the television show "Entre nós", also leaving her mark, voice and image through RTP 2, RTP Internacional and RTP África.
She has done advertising campaigns for TAP, Sanyo, Multiopticas, Cuétara, Tv Cabo, Leya publishing house, Almada City Council, Miele, among others.
About Me
Between London and Portugal
Currently living between England and Portugal, the question is, what remains to be done? The answer to this question only she knows. But it will always be through her VOICE.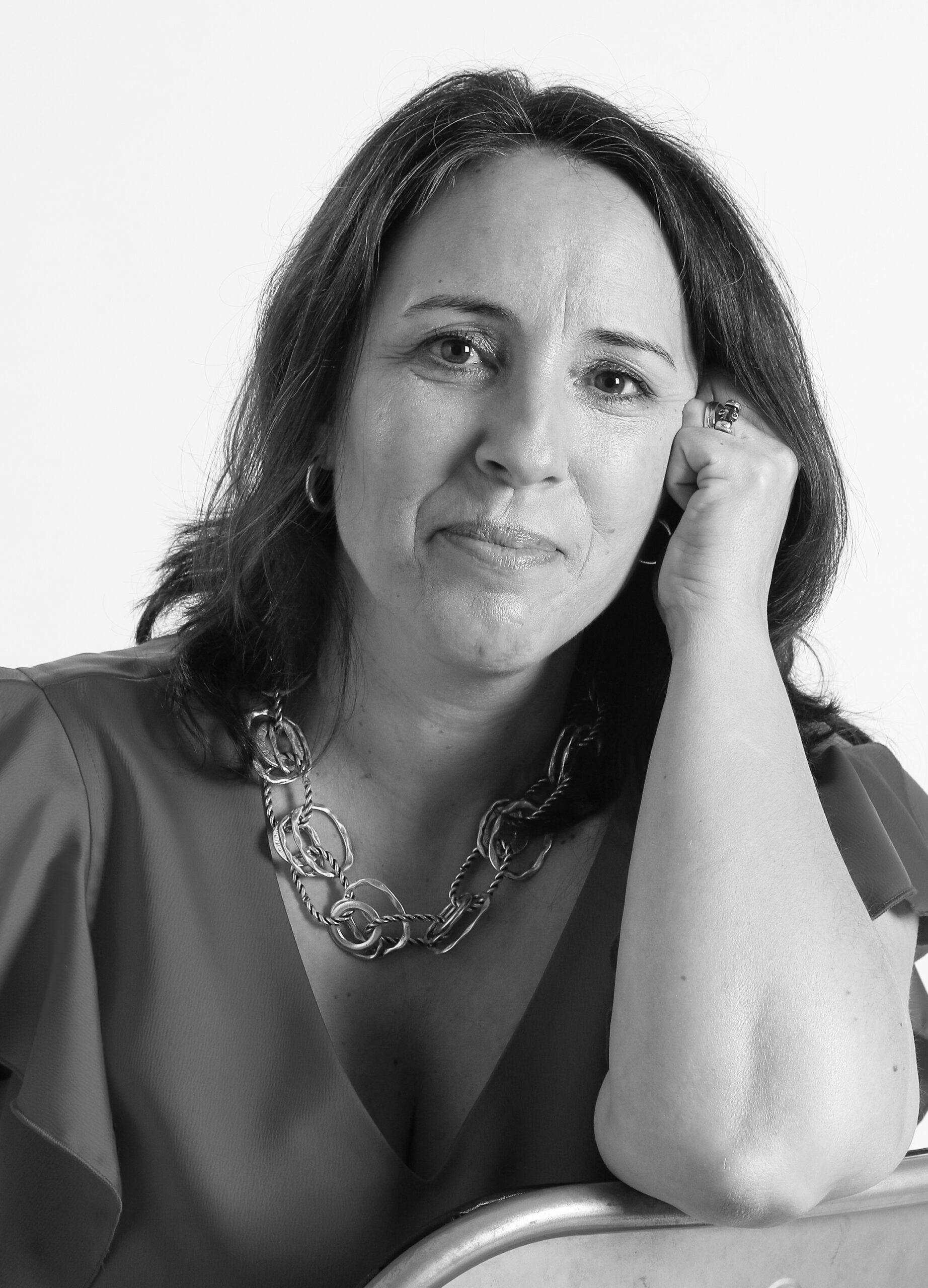 Trainer, producer, director, editor, voice director and presenter of Podcasts like the 5º Andar, and she also likes to "scribble" as she usually says.
The organizer of training actions, and speaker at conferences on the subject of Voice and Digital Communication, in partnership with several organizations, she was recently present at the Óbidos Literary Festival, to talk about podcasts.
She is a pioneer in Portugal in the voice-over and dubbing training. Since 2006, she has been developing training actions for media groups, namely radio and television stations, as well as call centre companies, and other companies that use their voice and communication in their daily lives, And other professionals, such as announcers, dubbers, journalists, actors, priests, lawyers, deputies, teachers, educators, singers, among others who use their voice as a working tool at the beginning of their activity or already in active service.
She completed her post-graduate course in Radio and Television Voiceover, at the Pompeu Fabra University in Barcelona. She is a Vocal Coach thought the CEV Brasil, and she's halfway through her Master's Degree in Communication and Media. She considers that, despite the many other courses she has taken in the voice area, voice-over, dubbing, and Digital Communication, she will never stop studying.
TERESA SILVA
Portuguese|PT Voiceover Artist